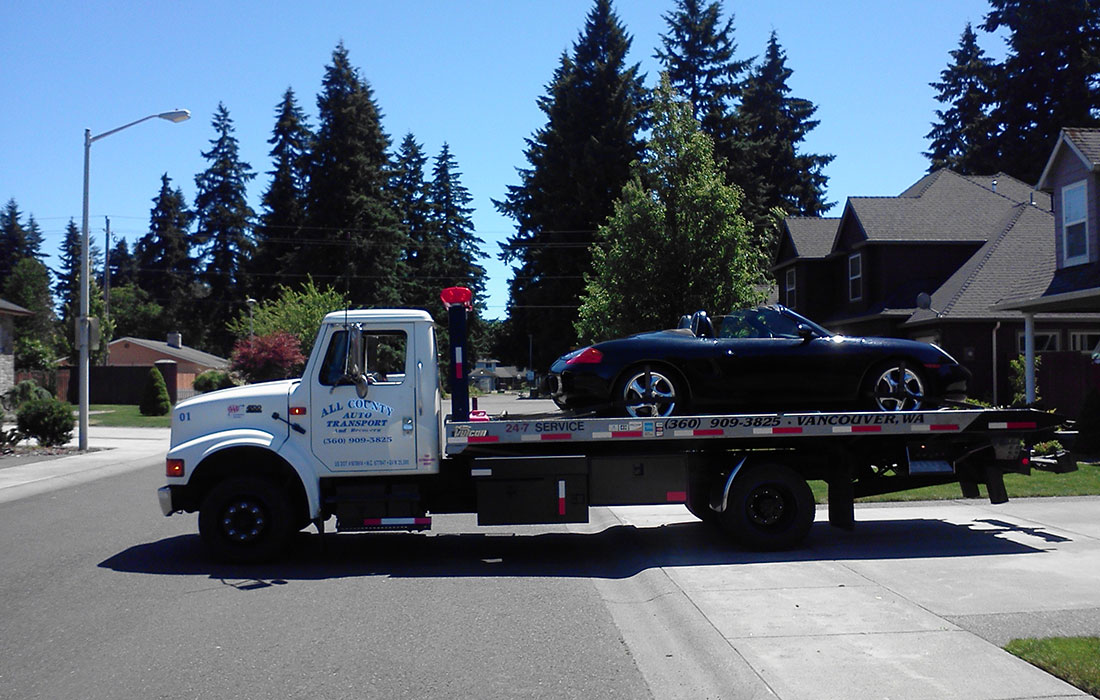 Towing Service in Vancouver WA provided 24/7 by highly skilled, professional and friendly service technicians. Whether you need a flatbed tow truck or just a wheel lift tow truck for towing service we have you covered. Our towing service is professional, safe, damage free and done in a timely manner. Rates for our towing service are very competitive and very affordable as you can see below. We offer various discounts such as 10% off of your first service, 10% off services for our Facebook fans as well as flat rates for our towing service. Follow us on Google Plus for great offers posted monthly for all of our services.
At All County Auto Towing we want to give you the best towing service experience possible while still being affordable for the services rendered so we will not charge you for a service that you do not need or agree to. We will let you know, as to the best of our knowledge, if there will be any additional charges for a specific situation. When you call we will ask a number of questions regarding the vehicle, the disablement location and the tow destination so that we can be as informed as possible in order to give you an accurate quote. A couple specific reasons for additional services or equipment are the vehicle has broken a control arm or lost a wheel, if there are no keys to the vehicle, AWD vehicles that are stuck in park or gear. Fortunately these are not the most common reasons for towing vehicles so you would only pay for the hook-up and towed/loaded miles. Our towing rates start at $65.00 hook-up and $4.00 per towed/loaded mile plus get 10% off for your first service. Hourly rates start at $130.00 per hour, billed per 1/4 hour after the 1st hour.
All credit and debit cards are accepted as well as approved checks and direct insurance billing. We do not contract with any motor clubs but if they are unable to get to you within a reasonable amount of time due to a high call volume, you can request that we provide your towing service. Our company works closely with a number of other local highly rated companies and together we all do our best to get your vehicle towed or going again. We will not leave you waiting for more than an hour for towing service in Vancouver WA.
So if your car stalls in Vancouver WA, gets rear ended in Battle Ground WA or runs out of fuel and won't restart in Camas Washington we will be there for you ready to provide the best towing service possible. Drive Safe and Enjoy the Road.