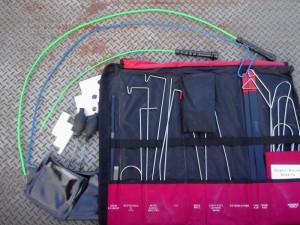 All County's Locksmith Service for Lockouts and Unlocks: Locked out of your car? Left your keys in the ignition? We can help you out. At All County we are dedicated to providing quality, professional, safe and affordable automotive locksmith services 24 hours a day.
Why Choose All County For Your Locksmith Needs? At all County we have established an excellent reputation for offering the best automotive locksmith service in Vancouver with a 100% damage free record. The latest automotive locksmith tools and procedures are utilized in order to provide damage free unlocks. The tools we use are not only safer but they also allow us to perform the service much quicker than ever before. The savings in time is why we can offer such low rates.
Rates? All County has some of the best rates in town for all of our services including automotive locksmith services. We charge only one flat rate of $40.00 to $50.00. There are NO additional fees or costs that will be added after the service is done, just the one flat rate that is the same 24 hours a day. Many tow companies also charge much less than a locksmith will charge. The rates listed are good 24/7 and half the price as a traditional locksmith will.
Immediate Service: All County is available 24/7 for automotive locksmith services. We are located near I-205, NE 117th Ave/SR500 and Padden Parkway in the Orchards area of Vancouver, WA. This excellent location allows us to get to your location anywhere in Vancouver within 30 minutes or less of calling. We also provide services for outlying areas such as Battle Ground, Camas, Hockinson and Ridgefield, all at affordable rates and the same quality of service.
Is Unlocking a Car Door Easy? Although some locksmiths may make unlocking your car door look easy, it can be difficult at times. It is only because of the training to properly use the right tools that locksmiths are able to unlock your car safely and efficiently. The time it takes to unlock a car door should range from 3 to 15 minutes, and at times up to 20 to 25 minutes for vehicles with tinted windows, malfunctioning alarms, etc. Auto manufacturers are constantly making cars harder to unlock or "break into". This benefits all of us in the sense that it keeps the consumer safe and allows only the professionals with proper training to unlock the vehicles.
Slim Jims? Unfortunately "Slim Jims" are still used by some companies who don't want to "get with the program" which can cause damage to late model and new vehicles. Every professional should carry the newer tools shown above, and know how to proficiently use them.
Finding the Right Locksmith: Here are a couple tips to help you find the right locksmith. Unfortunately at this point in time we only unlock car doors and do not make keys or repair locks so we hope this will help. 1st) Check the reviews and or rating of the company. Google Maps will show Google reviews and reviews from around the web as well. 2nd) Don't just call the very first company you see, as mentioned above check the ratings. Being the first listed company doesn't mean they are the best, it only means their website has good ranking qualities and things of that nature. Google and others don't rank companies from best to worst unfortunately. 3rd) Let the company know that you are price checking, in some cases you will get a better rate. 4th) Make sure to ask about all fees and charges before someone comes out. Once they have arrived they may want a signature before beginning, check the rates before signing to ensure that they are the same.
D.I.Y. Helpful Tips: Although we do not recommend attempting to unlock your car door yourself, here are a couple tips to help you avoid damage that may occur when attempting to do so. 1st) Do NOT use a screwdriver or metal object to pry the door open, they can dent and scratch. Something wide and plastic works best so the pressure is dispersed on a larger area. This is especially important with frame less doors. 2nd) If you are attempting to push an unlock button, your metal coat hanger will not do it. I have been called out to many of lockouts where the coat hanger is still in the window. 3rd) Be careful when inserting items into the door jam so you do not tear or damage your weather seal. If you are trying to get at the lock mechanism inside the door by using a slim jim or similar item, be very careful as to what you are pulling on. There are electronics that may become damaged.
Thank You, Please Drive Safe and Enjoy the Road.