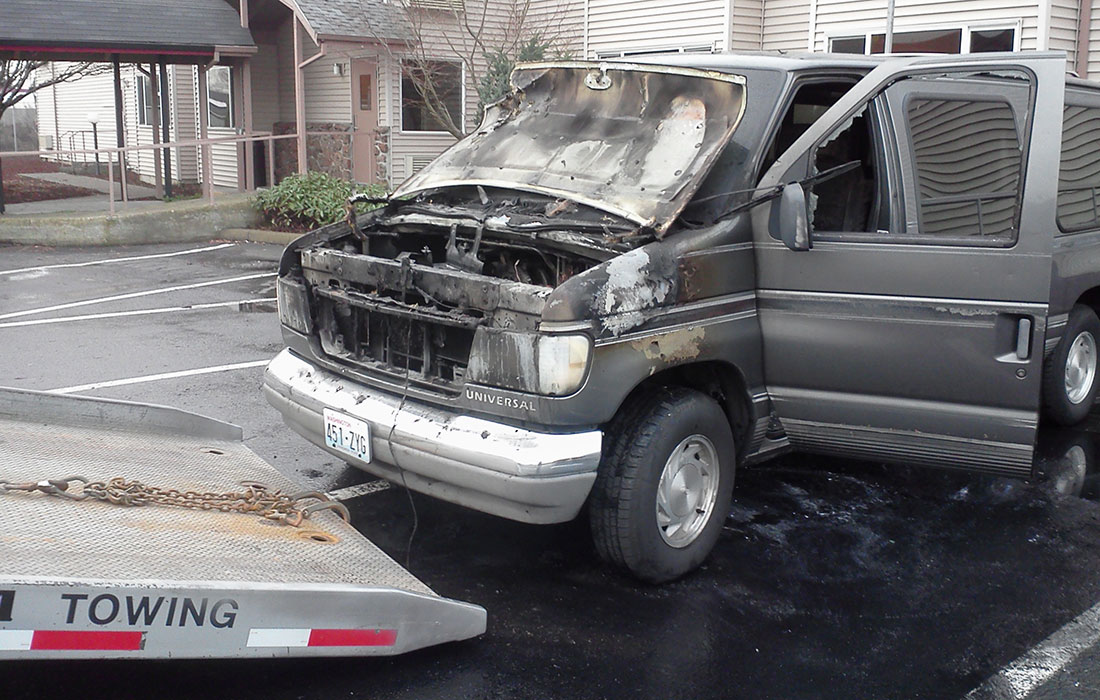 Emergency Accident Towing in Vancouver, WA: Bad things happen to good people, but we are here to help. Accident Towing is one of our jobs and we take it very seriously. We know accidents can be scary and stressful so we do everything possible to minimize your potentially bad day or night without adding to the stress. If you are involved in an accident one of our trucks can be on scene within 15 to 30 minutes. Keeping you safe while getting your vehicle recovered is our number one priority. Direct billing to insurance companies is available to eliminate any out of pocket expenses and additional stress.
Why Choose All County in an Emergency? The latest recovery techniques and equipment are utilized to keep the accident scene safe as well as limiting any additional or unnecessary damage to your vehicle. If you are unsure of where exactly you want to take your vehicle we can provide secure storage until you make a decision. We will also cover your vehicle if needed to keep the elements out. Free overnight storage is also available when we provide the secondary tow to a repair facility. Taking your vehicle directly to a body shop ensures that claims/repairs will be processed and completed in a timely manner. If you have a shop that you prefer we will gladly tow your vehicle to the repair facility of your choosing.
Call Today and be Prepared for Tomorrow: We hope that you will not need our emergency accident towing services but if you do, we will take very good care of you and your vehicle. Feel free to call or email Steve(owner) for more information or for any questions that you may have. Please Drive Safely and Enjoy the Road.
Visit us on Google Plus to read reviews left by satisfied customers and like us on Facebook to receive 10% off any service.